On-line Floricanto: Tanya Hyonhye Ko Hong
Michael Sedano
In last Tuesday's edition of
La Bloga (link),
On-line Floricanto featured Mary Torregrossa's immensely moving,
Pueblo San Raphael.
Mary appeared in the
Saturday Afternoon Poetry
program that featured also today's On-line Floricanto poet,Tanya Ko Hong. That was a fabulous reading!
Korean cultura holds a special place in my heart. In 1969, I went to live in Korea for thirteen months, a near-total foreigner to language, customs, food. The closest I got to Korean poetry was passing an elegant white stone statue next to the river outside Chuncheon. I was told she was a famous Korean poet.
Tanya Ko Hong writes from the perspective nurtured out of the most sizeable other-than-raza immigrant culture in Los Angeles, Korean gente. Tanya's work is catching the spotlight. Publication, prizes, honors have begun coming her way.
Today's On-line Floricanto features five arresting pieces, followed with a special full presentation of Tanya Hyonhye Ko Hong's "Comfort Woman." You'll be impressed as you read through Ko Hong's initial poems then be stunned at "Comfort Woman" because you already know the history and here's its voice.
보고 싶어 (I miss you)
보….
고….
싶….
어….
무어라
번역 할 수 없는 말
붉은 핏발 선 부은 눈
미명에 드리는 기도
따스한 밥공기
이불 사이에 끼우며
고요 속의 기다림
DMZ를 사이에 두고
닿을 수 없는 슬픔
분단된 나라
북쪽에 있는 남편
남쪽에 있는 아내
배 속에 자라고 있는 아이
Bo go ship uh (I miss you)
is not enough
bo go ship uh
no subject
puffy eyes with red vein
praying before sunlight
putting away a fresh bowl of rice
between blankets to keep warm
waiting
contains silence
sorrow
could not touch
through DMZ
the divided country
husband in the North
wife in the South
child in her belly
Lucky Seven
1
She comes back to Korea
with cases & cases of black market gold:
Johnny Walker
Marlboros
M&Ms
Vaseline
Aspirins
Ponds
Now she doesn't have to boil
in the kitchen
cook for her ill-tempered father
or overbearing brothers
Now abusive mother smiles, give the warmest spot
in ohn dol ban
She sits there and her sister brings food and takes care of her.
She smokes and drinks American coffee.
Her younger brother brings her a crystal ashtray.
2
She is not Korean
but alien
from a dark moon
She takes the whole family
to America
they bury her
The Crying Game
One November morning outside Saratoga Springs
over coffee at the Red Roof Inn you say
We're leaving for Florida
Vivid snapshots cross my mind
like race cars crashing on a track
No! my voice shakes into a laugh
shocked by my own answer
Hurricane fists and broken glass…
I catch the danger in your eyes
Later:
Eleven minutes,
we're leaving
and you slam the bathroom door
I grab your .38
from the nightstand drawer
where it lies next to Gideon's Bible
nudge the door open
Shaving cream all over your face
like a mug shot of Santa without a hat
In our reflection
I'm pointing the gun
at the back of your head
For a moment
we're young and silly again…
You think I'm pathetic
I give you a smile, then fire:
No more spaghetti sauce burning my skin
No more black eyes
No more 3 a.m. knife at my throat
No more broken nose after the football game
No more muffled screams
I didn't plan to shoot you
five times
but the gun only had five bullets
Mustard Flowers Falling
1
a yellow cab stops in the dark
dark clouds cover half the moon
water is boiling in the rusty kettle
she smells like peppermint
the cat's eyes like a neon sign
outside the rainy window
you are reading a line in a poem
slowly
slowly
petals of dried flowers
drop on your knees
a woman leaves
after brushing her teeth
with your old tooth brush
2
with your old toothbrush
after brushing her teeth
a woman leaves.
drop on your knees
petals of dried flowers
slowly
slowly
you are reading a line in a poem
outside the rainy window
the cat's eyes like a neon sign
she smells like peppermint
water is boiling in the rusty kettle
dark clouds cover half the moon
a yellow cab stops in the dark
Look Back
1. Oma, how did you come to America?
my 14-year-old daughter asks.
The textbook answer or the truth?
For better education, better opportunities,
and a better life, I say
Oma, it's so boring. All Asians in my class
have the same answers.
Yes, we want to run away from that truth.
We want to forget, not remember.
We want to protect— not to cause problems.
We learn to pretend.
Delete names.
Disconnect.
I didn't want to look back.
My mother's open eyes
in her closed casket.
But, I have to write this story for me.
2. Paper Divorce
Rumors of war
when the Korean President
Park Chung Hee got shot.
Mother wanted us to go
to America: strongest, richest
paradise of the world.
But, no tickets.
No lucky relative married to an American.
Paper divorce
was my parents' decision.
Of course, they didn't ask
our permission.
Best shot
for their children:
New paper mom in the States.
It happened secretly
of course
it was illegal,
but to survive, I had learned
to pretend not to know.
3. Interview with an Immigration Officer
Only the children, four of us,
had to be interviewed.
My father worried
we wouldn't pass.
My sister and brothers sat
in silence
It was always my duty
to perform.
Where is your mother?
(My mother made us breakfast this morning,
but it is not on the script.)
I put on a sad face
We didn't see our mom about two years.
We lost contact.
We hope to see her before
we go to America.
I lied with an innocent face,
letting my tears drop
as I gazed at his hands.
Where are you going to live?
(Is this how I learned to live in illusion?)
We will go to Hawaii and will live
with our father and a new mother.
He is writing on a yellow pad.
What about your youngest sister?
(Do I have a younger sister? Oh, my father's
love child.)
Why isn't she going with you?
(She is always a stumbling block.)
She is too young to go, I say. She lives with our mother.
(Another lie.)
What do you want to do in America?
I answer:
To study hard and become a good person—
He stamped the paper.
Have a great life in America.
Comfort Woman
by Tanya Ko Hong
On August 14, 1991, in Seoul, a woman named Hak Soon Kim came forward to denounce the Japanese for the sexual enslavement of more than 200,000 women during WWII. They were referred to as "Wianbu" in Korean and "Comfort Women" in English.
1991, Seoul, South Korea
The voice on TV is comforting,
like having a person beside me
talking all the time
while I eat my burnt rice gruel.
Suddenly in Japanese
But we didn't—
Those women came to us
for the money.
We never forced—
I dropped
my spoon into my nureun bap
On the screen
a photograph of young girls
seated in an open truck
like the one I rode with Soonja
over the rice field road that fall
Awake in a cold sweat
I gulp Jariki
bul kuk
bul kuk
but my throat still burns
It's 3 a.m.
I reach for a cigarette
blow a smoke
and the white smog spirals
like Soonja's wandering soul
They called me, wianbu—
a comfort woman—
I had a name.
1939, Chinju, South Kyangsan Province
We are going to do Senninbari, right?
No, Choingsindae, Women's Labor Corps
Same thing, right?
Earn money
become new woman
come back home—
Holding tiny hands
red fingertips
bong soong ah
balsam flower red
together and colored by summer's end
red fingertips
ripening persimmons
bending over the Choga roofs
that fade into distance
When the truck crosses over the last hill
leaving our hometown in the dust
Soonja kicks off her white shoes Ko Mu Shin
1941, That Autumn
That autumn night, Japanese
soldiers wielding swords
dragged me away
while I was gathering pine needles
they fell from my basket
filling the air with the scent of their white blood.
When you scream in your dream
there's no sound.
Grandma's making Song Pyunon the maru,
asking mom, Is water boiling?
Will she bring pine needles before my eye balls fall out?
I feel pain
there—
They put a long stick between my legs—
Open up, open, Baka Chosengjing!
they rage, spraying
their sperm
the smell of
burning dog
burning life
panting
grunting on top of me—
Under my blood I am dying
1943, Shanghai, China
One night
a soldier asked all the girls,
Who can do one hundred men?
I raised my hand—
Soonja did not.
The soldiers put her in boiling water
alive
and
fed us.
What is living?
Is Soonja living in me?
1946, Chinju Again
One year after
liberation,
I came home.
Short hair
not wearing Han Bok
not speaking clearly
Mother hid me in the back room
At night Mother took me behind the house by the well and washed me
Scars seared with hot steel like burnt bark
like roots of old trees
all over my body
under the crescent glow She always smiled when she washed me
My baby! Your skin is like white jade, dazzling
She bit her lower lip
washing my tummy softly like a baby's
but they ripped open my baby house
with the baby inside
What is dying?
Mother made white rice and seaweed soup
put my favorite white fish on top
—but Mother, I can't eat flesh.
She hanged herself in the granary that night
left a little bag in my room
my dowry with a rice ball.
Father threw it at me
waved his hand toward the door
I left at dusk.
30 years
40 years
forever
Mute mute mute
bury it with me
They called me, wianbu—
I had a name.
1991, 3:00 AM
[That night,
the thousand blue stars
became white butterflies
through ripped rice paper,
and flew into my room.
One,
One hundred,
One thousand butterflies—
These endless white butterflies going through
the web in my mouth,
going into my unhealed red scars,
stitching one by one—
butterflies lifting me, heavier than the dead
butterflies opening my bedroom door, heavier than shame.]
At
dawn,
I stand.
Comfort Woman
originally appeared in the
Beloit Poetry Journal
Vol. 65 Nº1 Fall 2014.
Comfort Woman
received an honorable mention in the 2015 Women's National Book Association and was published in an online anthology of theirs. It also won the 2017 "Moon Prize" from
Writing in A Woman's Voice.
Tanya (Hyonhye) Ko Hong, poet, translator and cultural curator, has been published in Rattle, Beloit Poetry Journal, Two Hawks Quarterly, Portside, Cultural Weekly, Korea Times, Korea Central Daily News, and elsewhere. She has an MFA in creative writing from Antioch University Los Angeles, and is the author of four books of poetry, most recently, Mother to Myself, A collection of poems in Korean (Prunsasang Press, 2015).
Tanya created a reading program, "Bittersweet: The Immigrant Stories," and was the recipient of the Poets & Writers Reading & Workshop program. Tanya is an ongoing advocate of bilingual poetry, promoting the work of immigrant poets. She lives in Palos Verdes, CA.
www.tanyakohong.com
Fotos, Esa: Poets Reading Their Stuff Aloud
No Walls, Not El Paso, Not East Germany, Not South Africa, No Walls
The conflict loomed in my tortured decision-making apparatus, two promising events, miles apart, same time. I ached to sit in the comfort and gallery setting of La Palabra at Avenue 50 Studio. But Sehba Sarwar's "celebrate our voices // Ban the Walls" at the Pasadena Public Library, was a way to connect, if only by proxy,
with Emmy Pérez,
with whom La Bloga enjoyed a
no border wall along the river floricanto experience two years ago this month (link)
. We got everyone on the list onto La Bloga except Emmy! The least I could do is buy a tee shirt Emmy had sent for Saturday's reading.
The power of work filled the space. Ten writers shared work. An eleventh struck down by bronchitis, was read by a friend. This was an incredibly solid afternoon, ample poetry but also memoir and novel.
Top to bottom, left to right,

Sehba Sarwar, Alice Vogl Saenz with

Jamie Asaye Fitzgerald,




Lisbeth Coiman, Lynn Harris Ballen, Diya Bose, Manuela Gomez Rhine,




Elline Lipkin, Fitzgerald, Sarwar and Coiman, Saenz.
Sarwar invited a diverse group of writers from across the world, inviting them to read work about walls, from psychological barriers like government-defined apartheid in South Africa to brick and barbed wire walls cutting Berlin until one day the people destroyed the wall.
Two high school poets joined the line-up, Sofia Barrios and Minal Saldivar. Lucy Rodriguez-Hanley scratched at the last minute. Such is the life of an Emcee. Saldivar segued from her own composition to read her friend's work.
The ten artists shared a collective statement and read their part as elements of the introduction parade. I was put in mind of the ceremonial parade when the Chancellors of the Academy of American Poets presents its
annual foru
m (link).
Maybe Sunday's lineup doesn't realize the uncanny similarity but I totally dug it.
After the collective sharing, the poets took turns at the microphone.
Top to bottom, left to right: Sofia Barrios, Minal Saldivar, Lynn Harris Ballen
Diya Bose, Jamie Asaye Fitzgerald, Elline Lipkin,
Manuela Gomez Rhine, Alicia Vogl Saenz
The portraits have a relentless sameness: the corner of the lectern in the lower right, the speaker behind a slim microphone pointing at her mouth. As a long-time-ago speech coach my goal was to break the speaker away from home base behind that lectern.
A photog arrives early enough to chat up the organizer and intrude on conversations among presenters, then find a good spot where the foto will be of more than a chin above a brown field and a corporate logo.
The readers hide behind that lectern. Unintentionally, for sure. A few are such short stature the audience directly in front sees only a disembodied head. A woman like Manuela Gomez Rhine has the stature and posture to command that space. The other speakers could pull the microphone to the side, stand next to the device. The mic hears really well from the side, not just the front.
Positioned off home base, the reader enjoys the full technology of their body to move and gesture while expressing ethos nonverbally through appearance. Eye contact would be really good if the speakers worked on it, but standing to the side pulls the eyes off direct center--the lectern desk--making it likely a speaker will be able to look out when looking over at a page. Eye contact when you're reading prose or new poetry challenges everyone.
Pasadena opens this deluxe room free, just sign up and don't have exclusionary policies. Sehba Sarwar had Samosas and crudité and dip. I think I saw wine.
Lisbeth Coiman exemplifies why it's necessary to present off to one side. Her oral style reflects practice, experience, and emotional content. Sit up and take notice, gente! her voice announces. Vocalics alone command attention. Her projection obviates the P.A.
When Coiman reaches an emphatic locus she curls her body and moves her arms and hands. All the power she feels in the expression converts to energy that manifests itself in hands grasping the air seeking her listener's agreement. All that power in those words and that performance, the camera sees much of. For listeners sitting in the center of the house or the other side of the lectern, all that energy is muted, largely concealed by the lectern.
celebrate our voices // Ban The Walls started as part of Sehba Sarwar's book tour for her novel, Black Wings. Current events weighed on the author's sense of community and rather than make this a marketing event for the book, the author asked her friends and colleagues to prepare today's remarks on no more walls.
Activism 1A: Bunch Up or Hang Separately
La Bloga-Tuesday welcomes readers to an occasional"how-to" feature. The goal of these columns is improved communicating. For instance, La Bloga's "how to read your stuff aloud" segments address the need for an artist to consider and expand one's repertoire and comfort developing oral reading and reciting skills. Today's topic covers the most fundamental element of any movimiento, its physical structure.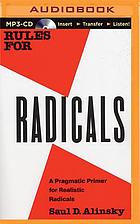 A movement is not a million people following the leader. It's a million people with their own ideas organized locally and operating there. Loose affiliations abound in our society, book clubs, for example, and these local cells of readers taken collectively have an impact on sales and marketability.
It's time to form political action cells, gente. Your social friends are people you share opinions and attitudes with. Organize yourselves into a conscious deliberate political action group. You might already be in book group with them. Morph into, or create a parallel, activist team.
There are rules for radicals. In fact, read that book,
Rules for Radicals: A Pragmatic Primer for Realistic Radicals
by Saul Alinsky. Ganas is the next first step. Find like-minded people who want to do something. Form a group.
The how-to form a group is actually as simple as 1-2-3:
1. write stuff down.
2. stay in contact.
3. follow up.
1. write stuff down.
Keep an address book of first and last names, email, voice and text message numbers.
Keep minutes--write stuff down!
2. stay in contact.
Make sure everyone has the same address book.
Standardize meeting date and time.
Meet infallibly.
Call the first meeting and be on time.
3. follow up.
have an agenda to follow.
distribute minutes right away, read them right away.
list to-do action items and accountable people.
Invite friends and grow the group.
Standard Agenda - short and to the point then move on.
1. Personal actions since last time. 10 minutes or less.
2. Action items from agenda-status report. 10 minutes
3. New action items. 5 minutes
4. Study items. 5 minutes
5. Social time. 90 minutes
Your circle of social and activist friends need not reinvent the wheel in your search for productive and feasible action items. Join a larger group. For example, if you believe Elizabeth Warren should be the Democratic Party candidate in 2020, join Warren's supporters now. She has a huge organization under way.
Candidates have action items for you. Take those up in your team meetings. That's what GOTV - GET OUT THE VOTE - looks like gente, local actors in solidarity with community actors producing mass action.