As I like to say, something for everybody this week: A literary debut from a young writer whose roots are in the Philippines; an impressive anthology with sixty-nine contributors, just in time for International Women's Month; a new Star Wars chapter penned by one of the brightest lights in Latino Lit; and another book from a Denver indie writer whose latest historical fiction covers a wide range of topics, from the environment to spirituality. Hope you see something you want to read.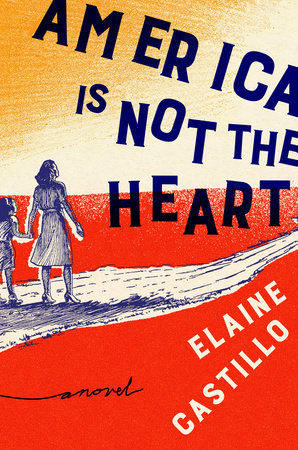 America Is Not The Heart
Elaine Castillo
Viking - April
[from the publisher]
How many lives fit in a lifetime?

When Hero De Vera arrives in America–haunted by the political upheaval in the Philippines and disowned by her parents–she's already on her third. Her uncle gives her a fresh start in the Bay Area, and he doesn't ask about her past. His younger wife knows enough about the might and secrecy of the De Vera family to keep her head down. But their daughter–the first American-born daughter in the family–can't resist asking Hero about her damaged hands.

An increasingly relevant story told with startling lucidity, humor, and an uncanny ear for the intimacies and shorthand of family ritual, America Is Not the Heart is a sprawling, soulful debut about three generations of women in one family struggling to balance the promise of the American dream and the unshakeable grip of history. With exuberance, grit, and sly tenderness, here is a family saga; an origin story; a romance; a narrative of two nations and the people who leave one home to grasp at another.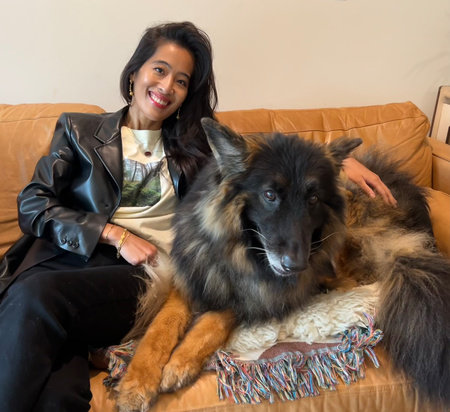 Elaine Castillo was born in the San Francisco Bay Area. She is a graduate of the University of California, Berkeley.
America Is Not the Heart
is her first novel.
All The Women In My Family Sing
Deborah Santana, ed.
Nothing But The Truth Publications - January, 2018
[from the publisher]
All the Women in My Family Sing is a vital collection of prose and poetry by women of color, with topics that range from the pressures of being the vice-president of a Fortune 500 Company, to escaping the killing fields of Cambodia, to the struggles inside immigration, identity, romance and self-worth. The brief, trenchant essays capture the aspirations and wisdom of these powerful women as they exercise autonomy, creativity, and dignity and build bridges to heal the brokenness in today's turbulent world.
Sixty-nine authors ― African American, Asian American, Chicana, Native American, Cameroonian, South African, Korean, LGBTQI ― lend their voices to broaden cross-cultural understanding and to build bridges to each other's histories and daily experiences of life. America Ferrera's essay is from her powerful speech at the Women's March in Washington D.C.; Natalie Baszile writes about her travels to Louisiana to research Queen Sugar and finding the "painful truths" her father experienced in the "belly of segregation;" Porochista Khakpour tells us what it is like to fly across America under the Muslim travel ban; Lalita Tademy writes about her transition from top executive at Sun Microsystems to NY Times bestselling author. This anthology is monumental and timely as human rights and justice are being challenged around the world. It is a watershed title, not only written, but produced entirely by women of color, including the publishing, editing, process management, book cover design, and promotions. Our vision is to empower underrepresented voices and to impact the world of publishing in America ― particularly important in a time when 80% of people who work in publishing self-identify as white (as found recently in a study by Lee & Low Books, and reported on NPR).


Daniel José Older
Del Rey - April
[from the publisher]

THEN:

It's one of the galaxy's most dangerous secrets: a mysterious transmitter with unknown power and a reward for its discovery that most could only dream of claiming. But those who fly the Millennium Falcon throughout its infamous history aren't your average scoundrels. Not once, but twice, the crew of the Falcon tries to claim the elusive prize—first, Lando Calrissian and the droid L3-37 at the dawn of an ambitious career, and later, a young and hungry Han Solo with the help of his copilot, Chewbacca. But the device's creator, the volatile criminal Fyzen Gor, isn't interested in sharing. And Gor knows how to hold a grudge. . . .

NOW:

It's been ten years since the rebel hero Han Solo last encountered Fyzen Gor. After mounting a successful rebellion against the Empire and starting a family with an Alderaanian princess, Han hasn't given much thought to the mad inventor. But when Lando turns up at Han's doorstep in the middle of the night, it's Fyzen's assassins that he's running from. And without Han's help, Lando—and all life on Cloud City—will be annihilated.

With the assistance of a young hotshot pilot, an Ewok slicer prodigy, the woman who might be the love of Lando's life, and Han's best and furriest friend, the two most notorious scoundrels in the New Republic are working together once more. They'll have to journey across the stars—and into the past—before Gor uses the device's power to reshape the galaxy.
Daniel José Older is the New York Times bestselling author of the young adult series The Shadowshaper Cypher, the Bone Street Rumba urban fantasy series, and the middle-grade historical fantasy Dactyl Hill Squad. He won the International Latino Book Award and has been nominated for the Kirkus Prize, the Mythopoeic Award, the Locus Award, the Andre Norton Award, and the World Fantasy Award. Shadowshaper was named one of Esquire's 80 Books Every Person Should Read. You can find his thoughts on writing, read dispatches from his decade-long career as an NYC paramedic, and hear his music at his website, on YouTube, and on Twitter.
When young Watili is kidnapped by Apache slavers, she is sold as a domestic servant and enters a world beyond her imagination. She meets the only man who can take her home: a cartographer-map maker as they cross the American southwest and surprising come across the dashing Cibolero.

All find themselves facing the truth about the Oneness of Spirituality that binds them in life, and are forced to learn from each other to adapt in a quickly changing world. Secrets are revealed, truths unveiled, and strife arises as this trio of travelers makes their way not only across the geography of the land, but also the geography of their own private beliefs and viewpoints
Later.


Manuel Ramos has three noir short stories in the literary pipeline: Night in Tunisia (Blood Business, Mario Acevedo and Joshua Viola, eds., Hex Publishing, 2017), Snake Farm (Culprits: The Heist Was Only the Beginning, Richard Brewer and Gary Phillips, eds., Polis Books, 2018), and Sitting Ducks (Blood and Gasoline, Mario Acevedo, ed., Hex Publishing, 2018). His next novel is scheduled for publication in September, 2018.